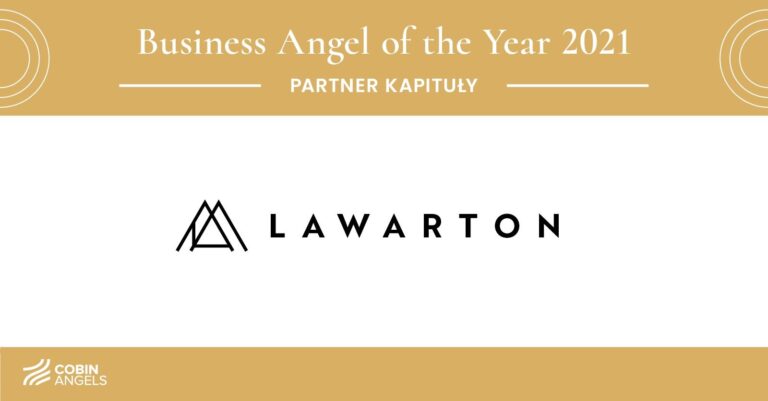 Lawarton has become a Partner of the Chapter and the 4th edition of the Business Angel of the Year 2021 Competition, a cyclical event that is organised by COBIN Angels – a professional club of business angels in Poland. On 15, March 2022 Wojciech Ługowski had the opportunity to be the first to congratulate and give the award to the Debutante of the Year 2021.
The Business Angel of the Year (BAY) award honours the most committed and active private investors who play a significant role in supporting the start-up ecosystem in Poland. Candidates for the BAY award are verified by a special Chapter, which evaluates them in terms of successful investments, cooperation with start-ups and involvement in the promotion of angel investments. The Chapter consists of recognized investors and entrepreneurs with extensive experience in the industry, as well as partners and BAY winners from previous years.
More about the project and the application for participation: https://bit.ly/business-angels-en
The next edition of the event will be held next year!