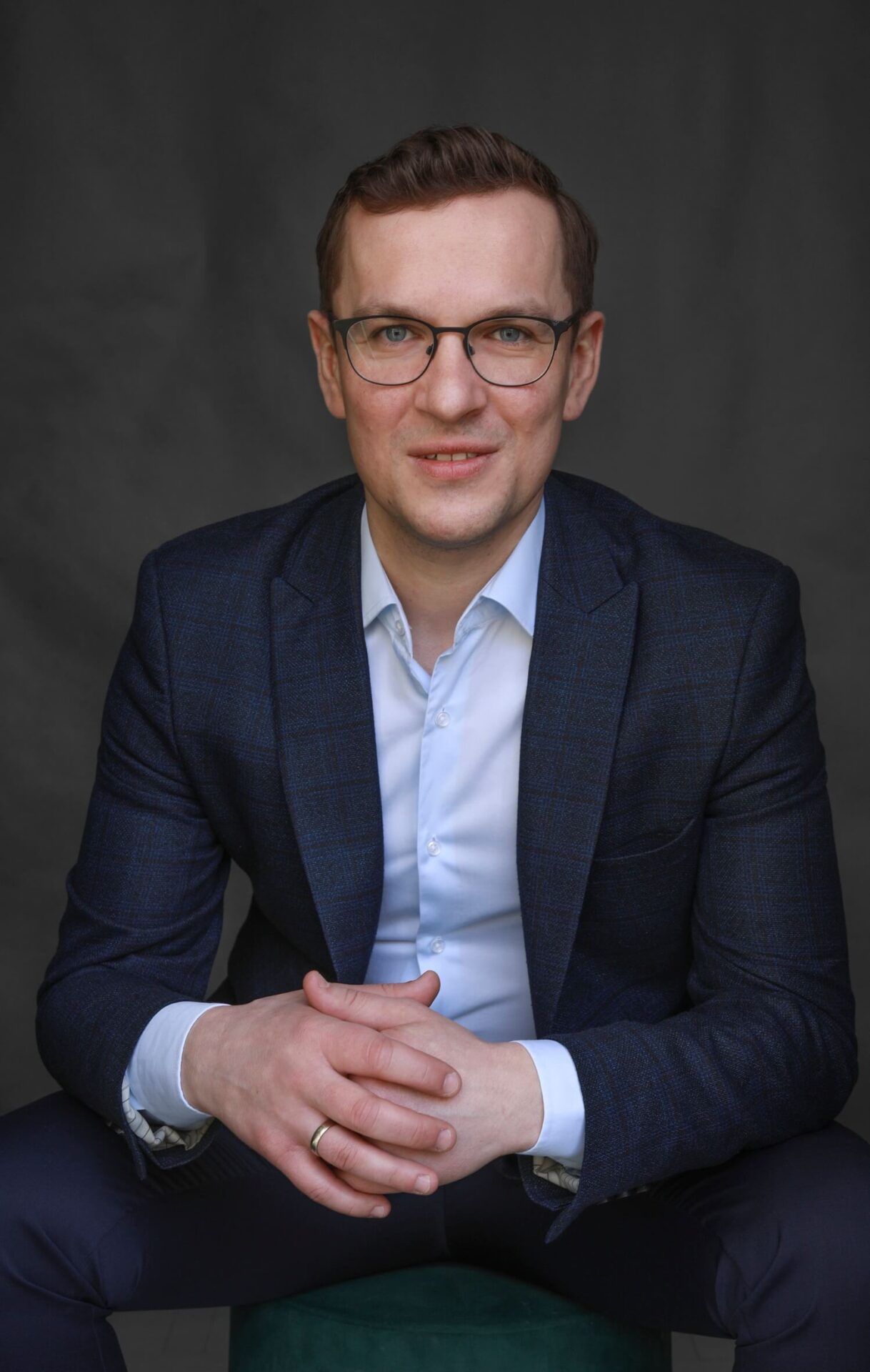 Attorney-at-law, founder and managing partner of Lawarton. For more than 11 years, he has been successfully shaping the legal and business environment of the law firm's clients, supporting Polish and foreign entrepreneurs in the field of capital and financial investments and M&A processes. He gained his professional experience as partner at the Brillaw law firm, head of legal at CobinAngels and legal counsel at Golem Factory.
He likes to escape into nature: mountains, jungles, forests (ideally, if there is no phone reception), to be cut off from the world or to set off on a quest with his Son to find the place where echoes roam. Fortune smiles on him – he has been lucky enough to meet the people who are a real support in life.
Offering comprehensive end-to-end transactional and investment process services, he has advised clients across a range of industries, including FinTech, manufacturing, IT or tech. Holding extensive experience gained in various sectors of the economy, Wojciech has the sensitivity and market knowledge that goes beyond mere expertise and which is essential in handling complex business ventures taking into consideration the specifics of the client's operating activity. A significant part of Wojciech's practice covers cooperation with venture capital and private equity funds as well as tech companies, both with regard to fundraising and in the field of investments and acquisitions. At the transactional and investment layer, he is responsible for designing the legal architecture which enables effective implementation of each stage of the transaction, commencing from transaction structuring, negotiation of a letter of intent or a term sheet, through due diligence audit, to executing the target investment or sales agreement. A credible testimony to his competence in this area is the establishment, as the co-founder, of a CobinAngels project – which constitutes the biggest professional community of Business Angels in Poland at the present time.
At the corporate layer, legal services provided by Wojciech include offering specific solutions to foster the development of the company – for instance, taking advantage of mechanisms for taking control of a company if it failed to achieve key performance indicators (KPIs), post-transaction incentive mechanisms for shareholders, founders or employees (employee share option plan), using a wide range of instruments which structure property settlements among shareholders, including call options, put options, drag & tag along or mechanisms for the compulsory redemption of shares. He knows all the ins and outs of corporate advisory processes behind innovative ventures, not only from the perspective of an external advisor but also from the point of view of a qualified partner. As a member of the Golem Factory management team, he serves as the legal counsel responsible for legal and business risk areas of the company that was the first in the world to deploy a truly decentralized supercomputer which created a global marketplace for computing power based on the Ethereum network.
At the same time, proficiency in corporate law that he gained as a result of successfully completing over 100 transactions allowed Wojciech to open up to new business challenges of his clients, making him an expert in legal issues related to negotiation of key contracts, building corporate governance, handling start-ups, anti-money laundering or commercialization of new technologies in clients' operations. The projects he has advised on have often involved cross-border elements, with particular focus on the jurisdictions of Estonia, Switzerland and the US, including coordination of cooperation with local authorities and law firms. Insight that Wojciech has into the needs of his clients, nurtured by business trust and market reputation, enables Lawarton's subsequent clients to benefit from the firm's legacy of experience and to navigate diverse legal environments across multiple countries and continents.
This consistent path of career development laid the foundation for the vision of comprehensive legal services offered to Lawarton's clients. An idea, supported by the ability developed over the years to systematically deliver effective legal solutions, led to establishing the law firm's key practice dedicated to the most complex and cross-cutting projects – "Structuring of Business Processes". As the team leader, Wojciech provides advice for the benefit of organizations and coordinates clients' business transformation processes.
Wojciech is an attorney-at-law at the Warsaw Bar Association of Attorneys-at-Law, where he completed his attorney-at-law traineeship and passed the attorney-at-law examination with second place in the year.

He graduated summa cum laude from the Faculty of Law and Administration at the University of Warsaw.

He has completed courses in British law and American law.

He is also an alumnus of the Warsaw School of Economics, where he completed postgraduate studies in Law and Economics of Capital Markets.
Warsaw Bar Association of Attorneys-at-Law: attorney-at-law
CobinAngels: Business Angel, member of the Investment Board