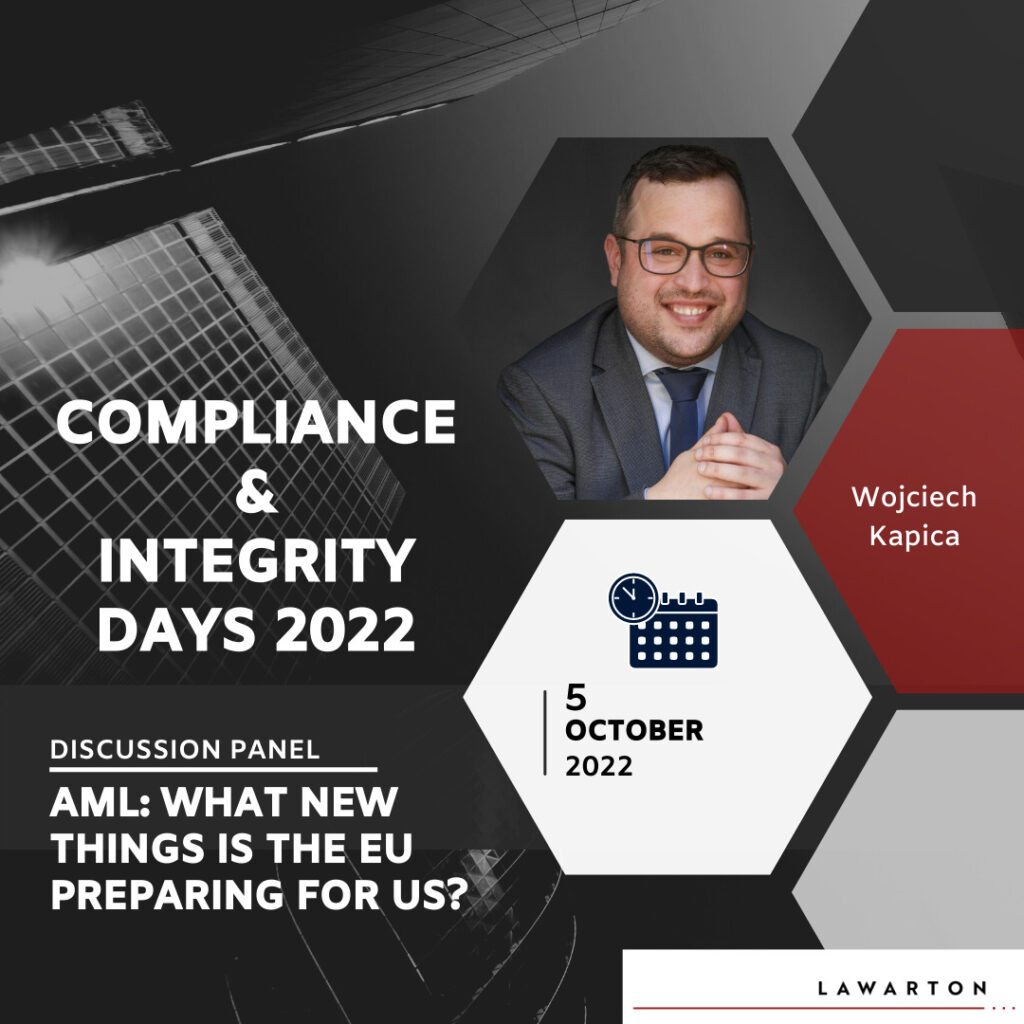 On 5 October 2022, the 5th edition of Compliance & Integrity Days, the largest Compliance & Integrity conference in Poland, took place. Lawarton was a partner of this year's conference. Wojciech Kapica took part in a panel discussion AML: what new things is the EU preparing for us?
This year's edition was held in Warsaw, in a stationary form. The event covered the most current and most important topics for practice, supplemented by numerous networking activities.
More details ➡️ https://bit.ly/cid2022warszawa
Photo gallery from the event is available below.