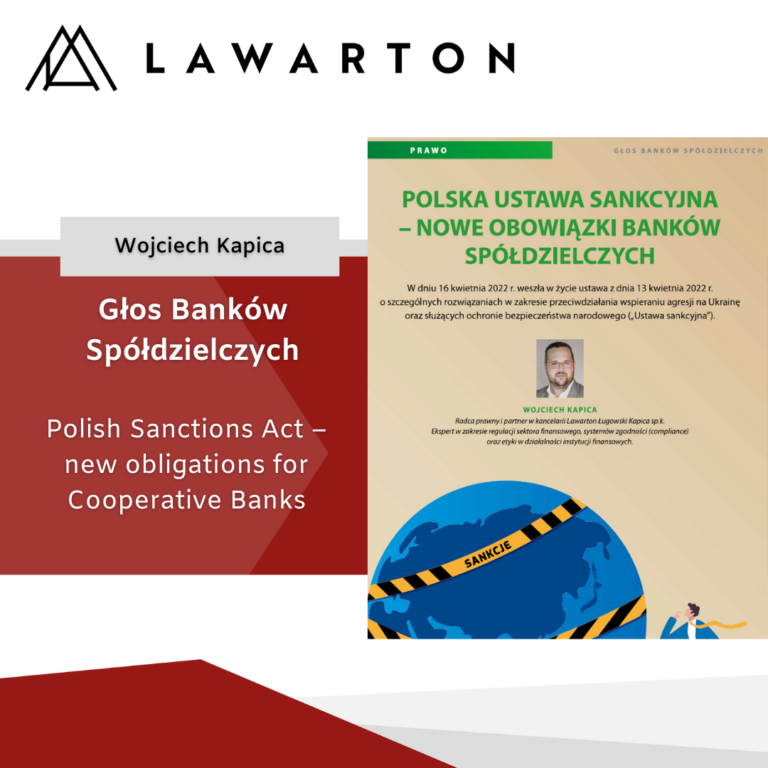 In the latest issue of Głos Banków Spółdzielczych, a magazine published by The National Association of Cooperative Banks (Krajowy Związek Banków Spółdzielczych), has been issued an article written by attorney-at-law Wojciech Kapica. The article was dedicated to the Polish Sanctions Act, which entered into force on 16 April 2022. In it, Kapica describes the new obligations that cooperative banks have since then.
"The entry into force of the Sanctions Act closes a period of more than eight years of uncertainty regarding the scope of banks' liability for violations of the EU Sanctions Regulations and doubts regarding the identity of the authority responsible for releasing frozen funds," – says Kapica.
We encourage you to read the entire article!
Current issue of the magazine: https://bit.ly/polskaustawasankcyjna